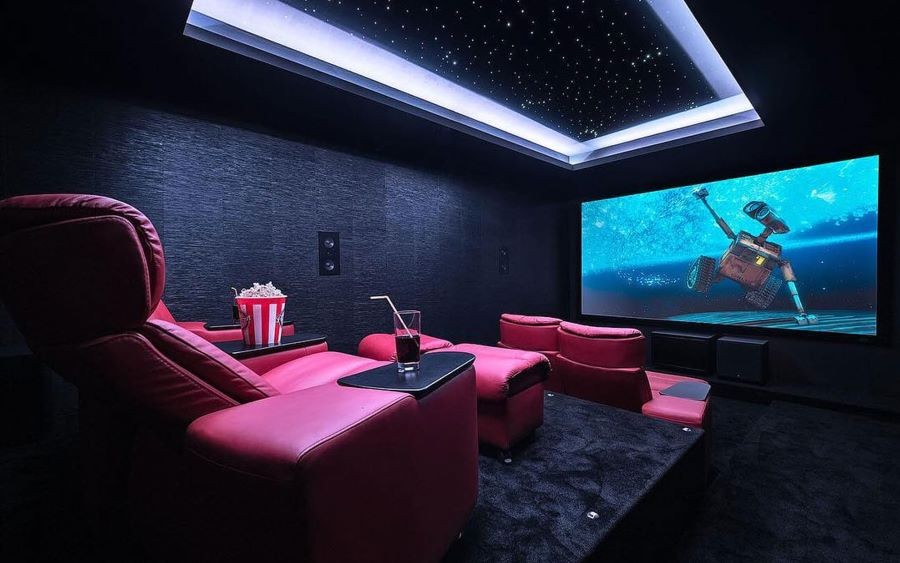 Make sure your private home cinema has everything you need to enjoy a relaxing, seamless movie-watching experience
We're not disputing that a high-quality display screen and sound system are two of the most important elements in your home theater setup, but we encourage you to look beyond AV when it comes to home theater design. Ambient lighting, plush theater seating and automated control amplify the effects of great and audio video in your Laguna Beach, CA, home cinema.
In a custom theater, all components work together to provide a flawless, personalized movie-watching experience for you and your loved ones. With that in mind, don't forget to include these three essential elements in your theater design and setup.